Transportation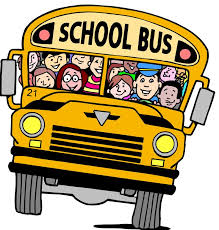 APPLYING FOR YELLOW BUS SERVICE
Whether you're a new rider or a returning rider, you need to apply for yellow bus service before June 1. Learn more about eligibility and APPLY. If you have questions or can't apply online, please contact the school.
ALTERNATIVE PROGRAM YELLOW BUS
District alternative programs, such as Glengarry School's Arabic Bilingual Program, are offered only in certain schools, so students may need to travel outside their local neighbourhood to attend schools offering these programs.
Students who choose to attend an alternative program at a school outside of their neighbourhood are not eligible for yellow bus if the same program is offered at their neighbourhood school.
Most of the alternative programs offered by Edmonton Public Schools have some yellow busing options available.
ELIGIBILITY
To be eligible for alternative program yellow bus service a student must:
attend the alternative program at the designated school
live outside of the walk boundary
live within the bus service area
be in K - Grade 6
Yellow bus routes serving students in alternative programs are called modified-fixed routes. Students on modified-fixed bus routes walk a short distance (usually less than 400 metres) from home to a nearby ETS stop or intersection.
RIDE TIMES
The ride may be up to 90 minutes one-way, but most students are on the bus for less than 60 minutes.
Specific guidelines for service provision can be found at http://transportation.epsb.net/
DROP OFF and PICK UP
I would like to take this opportunity to share some thoughts about the safety of students as they arrive at and depart from school. With the number of students at Glengarry who are both bused to school and dropped off by parents and the nature of the busy streets around our school the safety of our students requires constant attention. I respectfully ask that parents who are driving to school to drop off or pick up students follow the direction of staff on supervision and all posted signs for bus zones, speed limits and parking restrictions and that we collectively choose the safety of students over convenience. The City of Edmonton has implemented at 30 km/h speed limit along roads near schools with elementary students. We are happy to have this change and hope that this will help to ensure the safety of our students.
PARKING
Parking at Glengarry School is limited. Please follow all signs for parking restrictions. A map of where to park while visiting the school can be found at http://glengarry.epsb.ca/contactus/parking.